Maryann P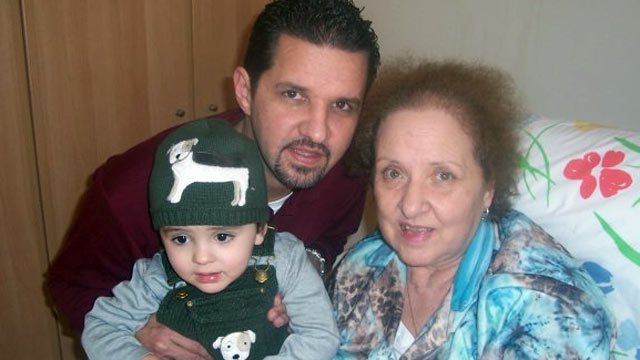 ittas, the victim of a car accident, was a patient in a nursing home for about six months. A few weeks after she was released, her son received the nursing-home bill of $93,000. He was beside himself when the facility tried to collect from his family because his mother couldn't pay the bill.
After the case went through the court system, the Pennsylvania court found in favor of the nursing home, based on the son's ability to pay.  By holding the son liable for the $93,000, the Pennsylvania court enforced Pennsylvania's "filial responsibility" law that makes a child responsible for supporting his or her indigent parents if the child has sufficient financial ability to do so.
"At the time, I didn't even know that they were very poor and basically living off of my father's Social Security check," says the son, who found out the hard way that his family should have planned ahead.
As your parents age, they may spend months or years in a nursing facility. What happens if one of them is in need of long-term care and is unable to pay for it? Currently 30 states, including Virginia, have "filial responsibility" laws that can be used by nursing homes and other long-term care facilities to seek reimbursement for unpaid bills from a patient's children if the patient cannot pay the bills themselves. According to these laws, adult children are legally responsible (at least on paper) to pay for necessities like food, clothing, shelter and medical attention for indigent parents.
Even with these laws in place, the practice of nursing homes turning to them to collect unpaid debts is not too widespread, but as you can see from the Pittas' case, it can happen. For the full text of the Pennsylvania court's decision in the Pittas case, go to: http://www.pacourts.us/assets/opinions/Superior/out/A36025_11.pdf.
How can you avoid parental support pitfalls? Medicare may cover short-term rehabilitation in a nursing home if certain conditions are met, but only for a maximum of 100-days.  At that point, residents without long-term care insurance must pay for their own care unless they have done proper Medicaid asset protection planning, which is an absolute necessity if you want to avoid the possible application of Virginia's filial responsibility law.  Virginia's law (Virginia Code Section 20-88) states as follows:
"It shall be the joint and several duty of all persons eighteen years of age or over, of sufficient earning capacity or income, after reasonably providing for his or her own immediate family, to assist in providing for the support and maintenance of his or her mother or father, he or she being then and there in necessitous circumstances."
However, there is additional critical language in Virginia's statute – it says that this law 
"shall not apply if . . . a parent is otherwise eligible for and is receiving public assistance or services under a federal or state program."  
In other words, Virginia's filial responsibility law does not apply if the parent is receiving Medicaid!  This exception is crucial to understand and means that it is essential that adult children help their parents plan to receive Medicaid if these adult children don't want to wind up being responsible for their parent's nursing home care as happened in the Pittas case.
The Pittas family's experience serves as a warning for middle-aged children with parents who are racking up nursing home bills or who may in the future need nursing home care . The only way you can make sure you do not fall victim to a filial support action is by planning ahead. Children have to be proactive regarding how their parents are financing their long-term care. Some families of modest means may assume Medicaid will cover a parent's care once the parent has depleted savings and other resources. But it's a huge mistake to assume that Medicaid will be easy to obtain.
Medicaid laws are the most complex laws in existence, with 8 separate bodies of law (4 at the Federal level and 4 at the state level) dealing with Medicaid and Medicaid eligibility.  To do proper Medicaid asset protection planning, families need the help of an experienced elder law attorney, preferably a Certified Elder Law Attorney such as Evan H. Farr, CELA.  The best time to do Medicaid Asset Protection planning is now.  Whether your parents are years away from needing nursing home care or are already in a nursing facility, or somewhere in between, the time to plan is now, not when your parents are about to run out of money.  Call The Fairfax and Fredericksburg Elder Law Firms of Evan H. Farr, P.C. today at 703-691-1888 to make an appointment for a consultation.