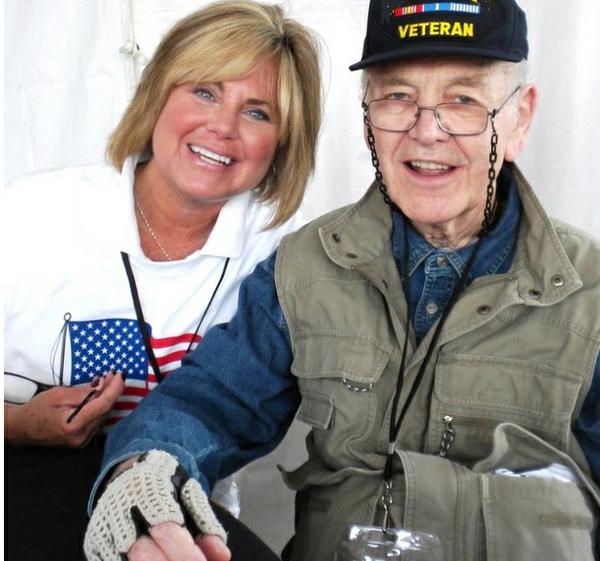 Q. My father, Joe, is a Vietnam veteran. He gets frustrated and confused when he tries to navigate all the veteran's benefits websites and figure out what he may be eligible for. Even the VA Website doesn't have everything he needs, and he has had bad experiences calling them, sitting on hold, getting transferred to different departments, and given other phone numbers to call. Do you know of any one stop website for veterans to find out about benefits? And if there isn't one, can you outline some of the benefits available to veterans. Also, I read somewhere that you handle Veteran's Aid and Attendance. Can you tell me more about that benefit?
A. Since a scandal last year that showed some VA employees were manipulating patient wait lists in order to improve performance measures, the Department of Veterans Affairs has been pushing to improve customer service. To do so, the VA is working towards a single unified digital experience that makes it easier for veterans to access information and get the benefits they deserve.
Veterans will soon hopefully be able to log in to just one website to manage their benefits, apply for doctors' appointments, and determine their eligibility for programs. In fact, the website will be open to around 50 veterans to help beta test the new portal next week, and it should go live shortly thereafter. By the end of the year, all veterans should theoretically be able to use Veterans.gov to manage more than 350 benefit programs without having to switch websites, call multiple numbers, or file large amounts of redundant paperwork.
Once a veteran registers, the website should (theoretically) automatically know his or her eligibility for different programs and should (theoretically) tailor the user experience using that information. Veterans will eventually be able to add a dependent, change an address, schedule an appointment, or check on a claim status and get everything done online in a seamless way, versus what veterans are doing today across multiple websites.
The VA will supposedly be adding new functions to the website monthly, until they have a working model that serves veterans in an easy-to-understand and streamlined way. To do so, the VA is integrating more than 200 different databases across the agency in order to gather information related to military service, contract information, demographics, and how Veterans are currently using VA services in order to make sure the agency has the information it needs to provide good customer service.
The VA is also working on consolidating more than 1,000 hotlines available to veterans across the agency. Instead, veterans will just call one phone number, and the person answering will have access to all the information they need to help. If a veteran requires special assistance, he or she will simply be transferred to someone who can help, instead of having to call a different number.
This one-stop website couldn't have come at a better time – assuming it works. Earlier this year, NPR (along with seven public radio stations around the country) chronicled the lives of America's retired military and released a three-part series about veterans benefits. The project, called "Back at Base," examines how many veterans and their families are missing out on the benefits for which they are entitled because they don't know about them or do not understand them. The story offers ways to navigate the complex processes involved in applying for benefits.
Currently, there are more than 25 million veterans, like your father, who served our country during wartime and may be eligible for some form of veteran's benefits. As in the NPR story, at the Farr Law Firm, our goal is to provide information about programs that veterans and their families may be entitled to.
Veteran's Aid and Attendance
You asked about Veteran's Aid and Attendance. As an Accredited Attorney with the U.S. Dept. of Veterans Affairs, I understand both the Aid and Attendance Benefit and the Medicaid program and the interaction between both benefit programs. The Veterans Aid and Attendance benefit, which is actually a type of Special Pension Benefit, can provide more than $25,000 annually for an eligible married veteran, more than $21,000 annually for a single veteran, and over $13,000 annually for the surviving spouse of a qualified veteran. (Please visit our website to see the 2015 figures.)
Eligibility criteria includes:
Those over 65 do not have to be disabled. However, the veteran or spouse must be in need of regular aid and attendance due to inability to dress oneself, feed oneself, loss of coordination or other conditions, as described on our website, and there must be actual ongoing caregiving services being received from someone else.

You or your spouse must have served on active duty for at least 90 days, at least one day of which occurred during a period designated as wartime (see our website). There must have been a non-dishonorable discharge as well. Single surviving spouses of such veterans are also eligible.
For more details about Veteran's Aid and Attendance and other veterans' benefits, please watch this video. If you would like to sign up to receive my Aid & Attendance 4-Part Mini Series via e-mail, please click here.
Since the veteran's one-stop website is not yet available, I will briefly outline just two of the other benefits available to veterans:
Medical Benefits
The VA operates the nation's largest healthcare system, with more than 1700 hospitals and clinics, caring for more than 6.3 million veterans annually. Those who qualify based on household income and assets receive free care. Others use their VA benefits to supplement private health insurance and cover co-payments required with private policies.
In recent years, mental health benefits for veterans have been expanded. While the system is not perfect, the VA does provide a significant healthcare benefit that should not be overlooked.
Burial and Memorial Benefits
The Veterans Administration offers a number of burial and memorial benefits to veterans who were honorably discharged, as follows:
National and State Cemetery Benefits: Eligible veterans can be buried in one of the 131 national or 93 state VA cemeteries at no cost to the family. This includes a gravesite; opening and closing of the grave; perpetual gravesite care; a government headstone or marker; a United States burial flag that can be used to drape the casket or accompany the urn (after the funeral service, the flag is given to the next-of-kin as a keepsake); and a Presidential memorial certificate, which is an engraved paper certificate signed by the current President expressing the country's grateful recognition of the veteran's service. National cemetery burial benefits are also available to spouses and dependents of veterans.
Private Cemetery Benefits: Benefits available include a free government headstone or marker, or a medallion that can be affixed to an existing privately purchased headstone or marker; a burial flag; and a Presidential memorial certificate. There are no benefits offered to spouses and dependents that are buried in private cemeteries.
Burial Allowances: In addition to the many burial benefits, some veterans may also qualify for a $734 burial and funeral expense allowance (if hospitalized by VA at time of death), or $300 (if not hospitalized by VA at time of death), and a $734 plot-interment allowance to those who choose to be buried in a private cemetery. To learn more about eligibility, see benefits.va.gov/benefits/factsheets/burials/burial.pdf.
Certain forms may need to be completed which are always better to be done in advance. For a complete rundown of burial and memorial benefits, eligibility details and required forms, visit www.cem.va.gov or call 800-827-1000.
Applying for veteran's benefits, such as Veteran's Aid and Attendance, is always a confusing and arduous task, fraught with perils along the way. Here at the Farr Law Firm, we work with veterans and their spouses to evaluate whether they qualify for the Veterans Aid and Attendance Benefit and/or Medicaid, and we take care of all the paperwork. Please contact Farr Law Firm, P.C. as soon as possible to make an appointment for a consultation:
Fairfax Veteran's Attorney: 703-691-1888
Fredericksburg Veteran's Attorney: 540-479-143
Rockville Veteran's Attorney: 301-519-8041
DC Veteran's Attorney: 202-587-2797
P.S. Another benefit of being a veteran is a 15% discount off all services at the Farr Law Firm. We hope to see your family soon!