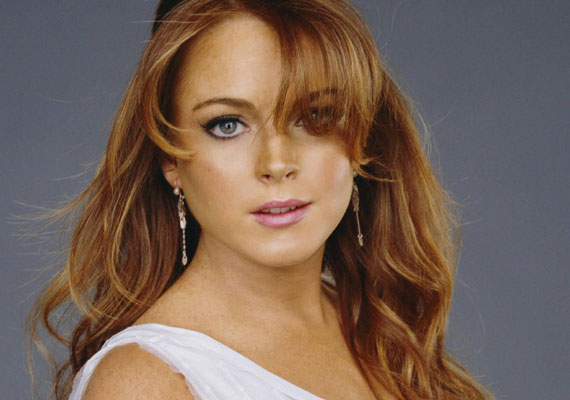 Guardianship and Conservatorship court proceedings are typically used for those who have a mental illness caused by age, injury, or disability. The law does not make it easy for people to obtain guardianship or conservatorship, unless the person they are trying to help really needs it, because doing so takes away so many legal rights of the protected person.  Just because someone makes bad, or even unsafe decisions, does not mean that they qualify for having a court-ordered guardian or conservator.
In previous weeks, we looked at Amanda Bynes and Britney Spears, troubled celebrities whose erratic behavior and apparent mental illness has caused their parents to seek conservatorship. Bynes' parents are currently seeking conservatorship, while Spears has been under conservatorship for five years and does not have the right to make financial or legal decisions for herself. This week, we will look at Lindsay Lohan, who has been behaving erratically for years, causing her father to seek conservatorship.
Part 3: Lindsay Lohan
Lindsay Dee Lohan was born in New York City on July 2, 1986 to Dina Lohan and Michael Lohan. Her mother, Dina, is a former Rockette and Wall Street analyst, who now helps manage her daughter's career. Her father, Michael, was a longtime Wall Street trader who developed his family's multi-million-dollar pasta business, then sold it to pursue funding and development of major studios and independent Hollywood projects. Lohan's parents briefly separated in 1988, later reunited, and ultimately divorced in 2007.
Lohan began her career at age three as a model at the Eileen Ford Agency, and made appearances in over 60 television commercials. She made her acting debut on the television drama "Another World". Shortly after, she starred in an adaptation of "The Parent Trap" by Walt Disney Pictures, earning her widespread critical acclaim.
After appearing in several made-for-TV movies, she was cast opposite Jamie Lee Curtis for Freaky Friday, which was a huge hit that generated over $160 million in worldwide box office receipts.
At the same time, she focused on her recording career. She signed a recording contract with Casablanca/ Universal Records and has two albums under her belt. Her debut album "Speak" was certified for platinum sales in the United States.
Lohan's next project, Mean Girls (2004), saw her reunite with Freaky Friday (2003) director Mark Waters. The high-school comedy-drama opened to glowing reviews and grossed $86 million in the US. After a short hiatus, she resumed her acting career with recurring appearances in the TV series Ugly Betty in 2008 and was featured in Robert Rodriguez's feature film Machete (2010).
Lohan spent much of 2006 to the present entangled in legal problems stemming from probation violations, drug and alcohol abuse, and theft.
Her drug and alcohol problems became apparent in 2006, when she began attending Alcoholics Anonymous meetings. The following year, she admitted herself to a rehabilitation facility. She checked out on February 16, 2007 after completing a 30-day stay. Shortly after, Lohan withdrew from a film adaptation of Oscar Wilde's A Woman of No Importance, her publicist stating that Lohan needed to "focus on getting better." Lohan was replaced in another movie she started filming in April 2007, shortly before filming was to begin, with the director citing "insurance reasons" and Lohan later explaining that she "was going through a really bad time then."
Later that same year, Lohan was arrested on a charge of driving under the influence of alcohol.  She entered another rehabilitation facility where she stayed for 45 days. Upon her release to outpatient care, she was voluntarily fitted with a SCRAM (Secure Continuous Remote Alcohol Monitoring) bracelet on her ankle to monitor her sobriety. A couple months later, she was booked on charges of possession of cocaine, driving under the influence, and driving with a suspended license. She entered her third stint at rehabilitation, staying for three months. She released a statement in which she said "it is clear to me that my life has become completely unmanageable because I am addicted to alcohol and drugs."
The following years were spent in and out of drug and alcohol rehabilitation centers, in legal trouble, and on probation. In 2011, Lohan was charged with the theft of a necklace reported stolen from a jewelry store. She was sentenced to 120 days in jail and 480 hours of community service for misdemeanor theft and probation violation, to which she pled no contest. Due to overcrowding of the prison, she was released, wore an ankle tag, and was ordered to remain under supervised probation until the completion of her community service. In 2012, she was sentenced to 90 days in a lockdown rehabilitation center, 30 days of community service, and 18 months of mandated psychotherapy. A 180 day jail sentence in connection with the violation of probation was stayed. Her probation was also extended for another two years. If Lohan obeys all laws, she will not have to appear in court until November 2014.
Lohan's father, Michael, believes that conservatorship is the best thing for Lindsay's future. Michael told his attorney that Lindsay is "in the danger zone," taking drugs and hanging out with a bad crowd. According to Michael, the 26-year-old has been "drinking between a bottle and a bottle and a half of vodka per day" and that he has seen cocaine in her room. Michael has seen how well a conservatorship worked for Britney Spears and now he wants the same for his own famous daughter.
Michael does not want to be Lindsay's conservator or run her finances. He does not want people to accuse him of going through the process only to get his daughter's money. Michael would like a court appointed conservator "other than Dina."
He told the lawyer the first thing he will do if there's a conservatorship is convince the conservator to send Lindsay to rehab, without the influence of the other people in her life.  He says that every time Lindsay has been to rehab — including at Cirque Lodge and Betty Ford — "[s]he went in dirty and didn't come out clean," and he blames it on the people in her life who helped fuel her addiction.
He also wants the conservator to help convince his ex-wife Dina that the entire Lohan family – including their three other children Michael Jr., Aliana (Ali), and Cody – that they need extensive therapy. He says that Dina has long-refused the help, and that's a major contributor to Lindsay's issues.
Lindsay's sister, Ali, an aspiring model, came to her sister's defense against her father: "Please stop waging your own personal war against my family. We don't need you to intervene because we can take care of ourselves without you, as we have been all these years." Michael's youngest son, Cody, added, "I have no good memories of my so-called father.  He has never been part of my life, he needs to leave my family alone."
Want to learn the most recent details in the situation? In the August 18 episode of "Oprah's Next Chapter," Oprah and Lindsay Lohan will come together for an in-depth conversation about the actress' addiction, drug charges and public dramas that have played out off-screen. Oprah will confront Lohan with pointed questions about her struggles and whether she can turn things around. Watch a sneak peak of the show, where Lohan says "I'm my own worst enemy. And I know that."
Are drug use, mental instability, erratic behavior, and frequent arrests, enough to warrant extreme action, such as a conservatorship, in this situation? These things are typically not enough, as we have seen with the hurdles faced by the parents in the Amanda Bynes situation, who similarly are seeking conservatorship due to drug abuse and erratic behavior. Both situations are still pending, so we will have to wait to see the outcomes.
—–
Guardianship is an extreme form of intervention in another person's life because control over personal and/or financial decisions is transferred to someone else for an indefinite, often permanent period of time.  Once established, it can be difficult to revoke.  Therefore, guardianship should only be used as a last resort.  There are times when a person might need a guardian, but can be served in a less restrictive way.
Very few people want to have court oversight and be unable to make decisions without getting someone else's permission.  That's a big reason why proper legal planning is so important. The very same protections can usually be achieved without any court proceeding, through the use of good Power of Attorney documents for medical and financial decisions. If you and your loved ones don't already have up-to-date power of attorney documents in place, then it's critical to do so right away.
Certainly there are times — as with the celebrities described in this series — that Powers of Attorney aren't enough to help.  But those instances are the exceptions, not the rule.  Every adult 18 years and older should have proper power of attorney documents, just in case. See Part 1 of the series for other alternatives to guardianship and conservatorship.
If you have an incapacitated family member, or just a "borderline" or "unstable" family member such as Bynes or Lohan, and you would like to talk about your options, call 703-691-1888 to make an appointment for a consultation at The Fairfax and Fredericksburg Elder Law Firms of Evan H. Farr, P.C.