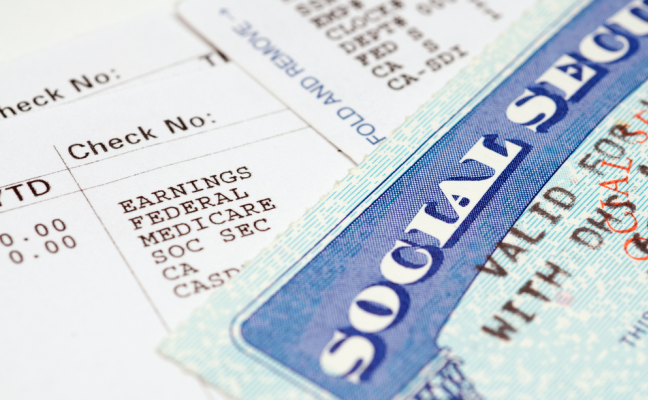 Q. In your last newsletter, you discussed the 2014 Trustees Report and the status of Medicare. You only briefly touched upon Social Security. Are there any additional details you can share about Social Security, since the Trustees report covered it in depth? Also, is it possible to live on Social Security alone? Thanks for your help!
A. Social Security is vital to millions of Americans, providing benefits to about 58 million people, including 41 million retired workers and their dependents, 6 million survivors of deceased workers, and 11 million disabled workers and their dependents.
On Monday, July 28, the Social Security Administration released the 2014 Annual Report of the Board of Trustees, which details the financial status of the Medicare and Social Security programs. Below are some of the key findings and projections from the report:
Social Security's Trust Funds still have plenty of reserves. At the end of last year, the combined Social Security Trust Funds held almost $2.8 trillion in assets, and they continue to grow.
The Social Security program is able to pay full benefits by using some of the interest earned on assets held in the Trust Funds, and it can continue to do this until 2020.
After 2020, the Social Security program will have to redeem the assets to pay full benefits until 2033, when Social Security's combined (OASDI) Trust Funds will be depleted. However, when the combined OASDI Trust Fund becomes exhausted, Social Security will still be able to pay 77 percent of promised benefits, primarily from payroll taxes.
The trustees project assets in the Disability Insurance (DI) Trust Fund to become depleted in 2016. Due to payroll taxes, even after the Trust Funds become exhausted, Social Security will still be able to pay 81% of promised DI benefits.
To pay full benefits through 2088 and maintain a one-year reserve, the total Social Security payroll tax would need to be increased by an additional 2.88 percentage points. The primary reason for the slight uptick is the additional year (2088) added to the 75-year evaluation period.
For the first time, benefits for same-sex couples were included in the trustees' calculations. Social Security allows individuals in same-sex marriages to receive benefits if they live in a state that recognizes same-sex marriage. The inclusion of same-sex married couples increases the long-term shortfall by 0.01 % of taxable payroll over the 75-year evaluation period.
The trustees' report shows that the Social Security program is not going bankrupt any time soon. However, like Medicare, changes need to be made sooner rather than later. According to the report, if nothing is done prior to 2033, the Social Security payroll tax will have to increase by 4.2 percentage points or benefits will have to decrease by 23%.
You asked if it is possible to live on Social Security alone. According to SocialSecurity.gov, benefits make up 90% or more of the income of 36% of the people receiving benefits. So it is possible to retire on Social Security alone, but it is less than ideal.
If you are nearing retirement age and looking at Social Security to make up almost all of your retirement income, there are some things you can do to make living on just your benefit check a little easier.
Pay Off Home/No Debt – This will free up a lot of room in your budget for other expenses.
Delay Retirement – Not retiring as soon as you reach the minimum age to draw Social Security benefits allows your monthly check to build up. This won't be an option for everyone, but if you are able to delay retirement you can reap the reward of larger monthly checks.
Do what you can to remain in good health – If you are healthy, do your best to remain healthy by eating right and exercising. Health care can easily kill a monthly budget when you are only drawing Social Security, so do what you can to stay healthy.
Try living on a smaller budget – Use this tool on the SocialSecurity.gov website to see how much your Social Security payments will be at the age you plan to retire, and practice living on that amount before you actually leave your job. To live on a smaller budget, you will need to eliminate as many expenses as possible. Discretionary spending, like entertainment expenses, may to need to be whittled as much as possible.
Tap your home equity– Homeowners have a built-in emergency fund if unexpected expenses occur in retirement. Retirees who are at least age 62 with no mortgage or only a small mortgage left to pay off may be eligible for a reverse mortgage.
What if you are living on social security alone and you or a loved one becomes incapacitated? Every adult over the age of 18 should have an Incapacity Plan that includes a Financial Power of Attorney, an Advance Medical Directive, and an Advance Care Plan. If you don't have an Incapacity Plan in place, now is the time to get started. Call us today at 703-691-1888 in Fairfax or 540-479-1435 in Fredericksburg to set up an appointment for an introductory consultation.