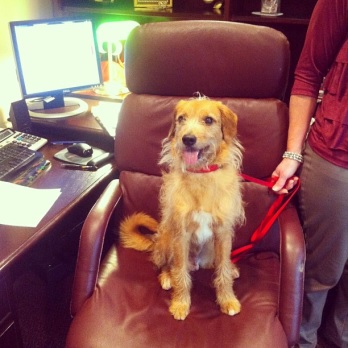 Dear Baxter,
My daughter has intellectual disabilities. I read in one of your newsletters that Virginia was the first state to enact the ABLE Act. I don't know much about it, but it may be something that can help my daughter with her education expenses, without jeopardizing her benefits. Can you explain more? Also, who is Stephen Beck, Jr, and why was the act named for him?
Thanks!
Abel Tahelpper
—
Dear Abel,
Last December, the Stephen Beck, Jr. Achieving a Better Life Experience Act of 2014 (ABLE Act) won final congressional approval and was signed into law by President Obama. As you mentioned, in July of this year, Virginia became the first state to approve it.
The ABLE Act allows for savings accounts for individuals with disabilities for certain expenses, including education, housing, and transportation, without jeopardizing certain important federal benefits such as SSI and Medicaid. To be eligible, an individual must be someone who becomes disabled before age 26 and (1) receives Social Security Disability Insurance (SSDI) or SSI; or (2) obtains a disability certification under rules that the IRS will write.
Sadly, the man who conceived and worked tirelessly to pass the legislation, Steve Beck of Burke, Virginia, died suddenly right around the time the law was passed. Steve was 44 years old and the parent of two daughters, including Natalie who has a disability. Steve, along with a group of parents around his kitchen table, conceived the idea of a savings account for his daughter, similar to the 529 account used for college savings. The passage of the Act is a wonderful tribute to the memory of Steve Beck.
Although federal law applies uniformly to all states, individual states may regulate ABLE accounts differently.  Under current law, states provide different tax benefits for college savings accounts, which are similar to ABLE accounts. For more details about the ABLE Act, by state, please see the ARC website.
If you haven't started planning for your daughter with special needs (or for yourself), please call one of our offices to make an appointment for a consultation.
Arfs and Kisses,
Baxter