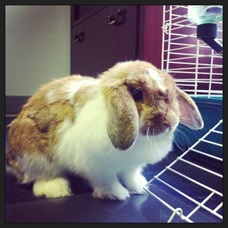 Dear Commander Bun Bun,
I am considering a pooled special needs trust (managed by a non-profit organization) for my daughter, Shannon, who is intellectually disabled. What are some of the benefits and limitations?
Thanks,
Sheena Eads-Attrust
—–
Dear Sheena,
Pooled third-party trusts are an alternative to setting up your own special needs trust if you can't come up with a good choice for trustee or if you are only putting a modest amount of assets into the trust.
They can be advantageous because the people managing the trust and its assets are typically attuned to the special needs community and knowledgeable about agency rules regarding SSI and Medicaid programs. In addition, even if you don't have a lot of money to leave to your loved one, a third-party pooled trust provides a way to benefit from a special needs trust without having to create one yourself.
Pooled trusts are not for every family. Why?
Some non-profits end up doing a bad job managing pooled trusts or may even go out of business altogether.
Some pooled trusts distribute assets only at certain times of the month. This can be a problem for a beneficiary who may need distributions more frequently.
Generally, there is a one-time setup fee that can run from a few hundred dollars to several thousand dollars. Plus, there is typically an annual fee that is based on a percentage of the assets that are put into the trust that can be several thousand dollars a year.
Once the assets are in the pooled trust, it is difficult to move the assets to another trust.
Some pooled trusts will not agree to own real estate or authorize other nontraditional investments.
Before you sign on with a pooled trust, it is wise to explore your options. Read more on our website. Please call us at 703-691-1888 in Fairfax, 540-479-1435 in Fredericksburg, 301-519-8041 in Rockville, MD, or 202-587-2797 in Washington, DC to make an appointment for an initial consultation
Hop this was helpful!
Commander Bun Bun