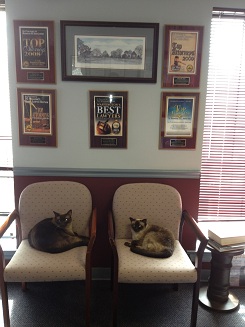 Dear Saki and Alley,
I am a caregiver for my mother with Alzheimer's. I am realizing that I cannot do this alone. Can you provide suggestions on how to create a caregiver team?
Caryn Formom-Alone
—
Dear Caryn,
Taking a team approach to caregiving can be essential to preserving your well-being. What many caregivers fail to realize is that if they don't care for themselves–and lighten the burden–there may be no one around to care for their loved one.
These are some steps to help you set up a caregiving team:
Identify tasks you need help with: Start by identifying the tasks you need help with. Is it paying bills or preparing meals? Or, do you need help with assisting your mother with activities of daily living, such as bathing and hygiene? After you know what needs to be done, it will be easier to identify the right people for the job.

Turn to siblings: Though you may be the lead caregiver, it's critical to let other family members, such as siblings, know that they need to play a role, too.

Look to friends and neighbors: Depending on the relationships you have, friends and neighbors can be another viable source of help. You may not want a neighbor to help pay bills, but you might feel comfortable asking her to watch your kids while you run your mom to the doctor's. Be sure you are clear about what the person will be doing and the time commitment, as people are more likely to lend a hand if the expectations are clearly defined.

Know which resources are available:

The

ElderCare Locator,

sponsored by the U.S. Administration on Aging, is one place to start. You can also get information from local churches, synagogues, senior centers, and government agencies. Once you start looking, you may find a whole network of services available to help.

Hire help: If you have the resources, you may consider hiring people to be part of your caregiving team. Hired help might include a geriatric care manager, who can help you plan and orchestrate your relative's care. You may also consider hiring a home health aide, house cleaning service, a handyman, lawn care or transportation services.

Find a support group: A support group can serve as a place for you to meet others in similar situations, ask questions about specific challenges, and get information about community resources. Be sure to check www.ALZTalk.org and your local Alzheimer's Association chapter for a list of support groups in your area.

Get some respite: Most caregivers eventually need a break from the rigors of caregiving. That's when you should find someone to provide respite care. Whether it's a couple of hours a week at an adult day care or a weekend break provided by your sister, the goal is to give you time away from your duties to recharge.
At the Law Firm of Evan H. Farr, P.C., we recognize that caring for a loved one strains even the most resilient people. If you're a caregiver, take steps to find a team of people that you trust to help, to preserve your own health and well-being. Part of taking care of yourself is planning for your future and for your loved ones. Please call us in Fairfax at 703-691-1888, in Fredericksburg at 540-479-1435, or in Washington, DC, at 202-587-2797 to make an appointment for a no-cost consultation.