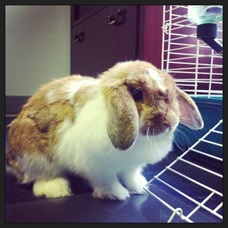 Dear Commander Bun Bun, 
My mother, Shirley, is in her 80's and living alone. Recently, she reluctantly agreed to wear a device that allows her to call for help if she fell. It gives my brother and me a sense of security to know she has it, but I was told by friends and other relatives that she often "forgets" to wear it.
The problem is, we are concerned about her safety. There must be other technology out there to help seniors age in place safely. Do you know of any new advances that you can share? 
Thanks for your help! 
Justin Case
Helping aging parents remain independent and living in their own home has become a little easier in recent years thanks to new and improved technology. Here are some options you should know about:
When taking these preventative measures isn't enough, assisted living or nursing home care may be needed for your loved one. Please call us to make an appointment for a consultation to discuss planning for long-term care.
Hop Hop,
Commander Bun Bun